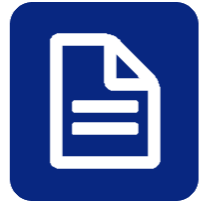 To medical                  To the
record                           data transfer

 New  Homepage    New  Homepage
Frankfurt                   Dubai
Dear patient,
Dr. Nils Haberland, an internationally-recognized leader in spine surgery, is pleased to announce the takeover of the Spine Clinic through Dr. Eleftherios Archavlis—a Neurosurgeon specializing in the care and surgical management of spine conditions though minimally invasive techniques. Dr. Archavlis is chairman of the Interdisciplinary Spine Center of Elisabethen Krankenhaus Frankfurt, and Assoc. Professor of Neurosurgery at the University Hospital of Mainz. His expertise and knowledge are almost unmatched and will allow continuing to provide top-notch, innovative spine care in and around Frankfurt.
Dr. Haberland will be a leading consultant at the Neuro Spinal Hospital Dubai. The Spine Center and the Neuro Spinal Hospital Dubai will cooperate scientifically in the future and both neurosurgeons will regularly collaborate with each other on surgical and non-surgical care, to ensure that the best treatment options are determined for each individual patient.
Our focus is on an exact diagnosis and the preparation of a treatment plan, which first includes all non-surgical therapies, such as targeted physiotherapy, optimized pain therapy, ergonomic design of the workplace, and a healthy lifestyle for your spine.
However, if all conservative methods are failed, we will treat you with the most modern surgical techniques, mainly minimally invasive, using microsurgical and percutaneous techniques. The aim of these operations is to provide to you the highest possible quality of life through the smallest possible intervention.
If you are not living in the Rheine/Main area, you can contact us quickly via the Internet.
Also we would like to give you a second opinion, if you are facing a difficult therapy decision, or if you are looking for a second intervention after failed back surgery.
Best regards
Dr. Haberland                              Dr. Archavlis